Anybody out there superstitious? I remember making sure I wasn't wearing red on Friday the 13th in elementary school because someone told me "bad" things would happen if I did!
Here's what my week looked like:
You know how your students act like they've won the lottery when you give them some old file folders and labels that have been in your closet since the dawn of time? My class this year is taking it a step further by using my closet trash wonderful gifts to start their own "businesses." So far we have an arts and crafts store, a newspaper, an ad agency, and a mysterious business I still don't understand that "makes stocks" and for some reason needs lawyers and bodyguards. They announce how many "positions" they have in our class meetings and do "job interviews" at recess. Since we've been working so hard on our portfolio assessments, I don't mind giving them 10-15 minutes at the end of class to run their businesses! It's so funny to watch their interpretation of what a business does!
Speaking of portfolios, we have FINALLY finished! <Cue ecstatic cheering from 51 kids and 1 relieved reading teacher>
Oh, what's that?
We have to do EOY Benchmark Testing next week?
Oh.
Okay.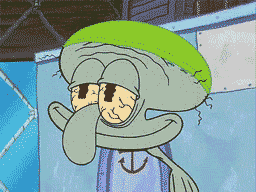 Can't wait to actually teach a lesson again!
I let my students call class meetings when they feel an important issue has come up. All on their own, they've tackled name calling, cleaning up after themselves, and taking more responsibility for their choices. This is GREAT and exactly why I want to have them hold their own meetings.
This ALSO means I have to keep a straight face when three of my girls call a meeting to very earnestly explain how annoying it is when the boys "dab" after getting an answer correct, and how it makes it hard for them to get their work done. They came prepared with specific examples ("Last Tuesday I was writing a story and I lost my concentration because a classmate wouldn't stop dabbing") and used their feeling words (This frustrate me because...).
As a class we came to the consensus that dabbing is best done outside of the classroom. Sorry, Cam Newton!
This week I participated in a little blog switch with Erin over at Chevron and Crayons. I blogged about using the multiple intelligences when teaching a novel. You can read my post
HERE
...and don't forget to check out
Erin's post
as well! I'd love if you checked out the
FREEBIE Charlotte's Web Choice Board
I whipped up for the post as well.
What's that, you say? An entire weekend with no home improvement projects?
I don't even know what to do with myself!