Well this week certainly flew by...it's time once again to link up with
Kacey
for
Five for Friday
!
Here's how my week went down:
You know it's May when your student busts out his recorder at carpool...
...and performs a flawless rendition of Mary Had a Little Lamb...
...using his nose.
#talent
One of my students walked in wearing a large, black winter coat yesterday morning (we live in South Florida).
"Hey, buddy," I said. "Is there snow on the forecast I wasn't aware of?"
"I felt like being a penguin today," he replied, pulling his hood on.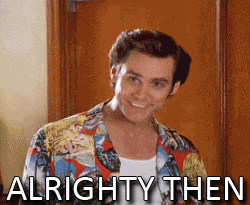 I'm taking the
Pinning Perfect
e-course and I'm loving it so far! Who knew there was so much to learn about Pinterest? I'm only on the 2nd week and my mind is blown! I would definitely recommend this course to anyone and everyone.
You can follow my Pinterest boards
here
!
If the last 3 weeks of school move as quickly as this one did, well...
#justsayin